An avid watcher of Masterchef, Id heard of sumac but assumed it to be some sort of spice blend.  I was wrong; apparently sumac is a single spice, derived from any one of 30+ species of the rhus genus or Anacardiaceae family. (I'm not a lot wiser but here's a picture of one of them).
Daughter bought me a copy of one of my favourite magazines, Delicious, and in it I found a recipe for Chicken Musakhan, a dish which originates from Palestine.  I had all the ingredients to hand except for sumac. It wasn't difficult to find (Tesco World Foods section £1.50) so perhaps less exotic that I'd thought. It smelt deliciously citrusy.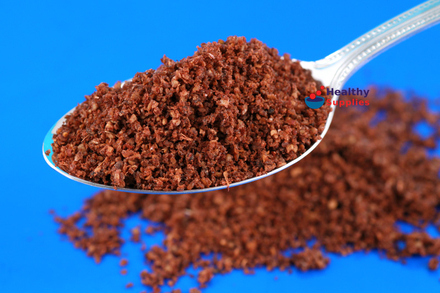 The chicken was marinated overnight in a mixture of olive oil, lemon juice and four teaspoons of sumac.  Four teaspoons!! Clearly this didn't have the same pungency as chilli! The following evening two pitta breads (the recipe suggests either these or flatbreads) were generously spread with sliced red onions that had been sautéed in a little oil and yet more sumac. Once cooked, the chicken was laid on top. The only bit of the recipe missed out was the few pine nuts sprinkled on top.
The suggestion was to serve with a cucumber and parsley salad but not keen on parsley, I mixed chopped cucumber with some edamame beans. It looked like this:
It tasted like … … … chicken on top of onion on top of pitta bread 
. What a disappointment! Sumac must be one of the mildest spices available. The chicken had absorbed a slight lemon taste but that was probably from the lemon juice in which it had been marinated for twenty four hours. The sumac barely added anything to the dish.  Have you eaten anything flavoured with sumac, or had experience of using it in cooking?
NB: Should you ever find yourself in the position of foraging for sumac, remember that some sumac species are poisonous but culinary sumac is easily identifiable by its red bulbs. Don't touch the white sumac bulbs.  If you're tempted to buy it, best do so from a reputable retailer!